Service
Web3 Development Company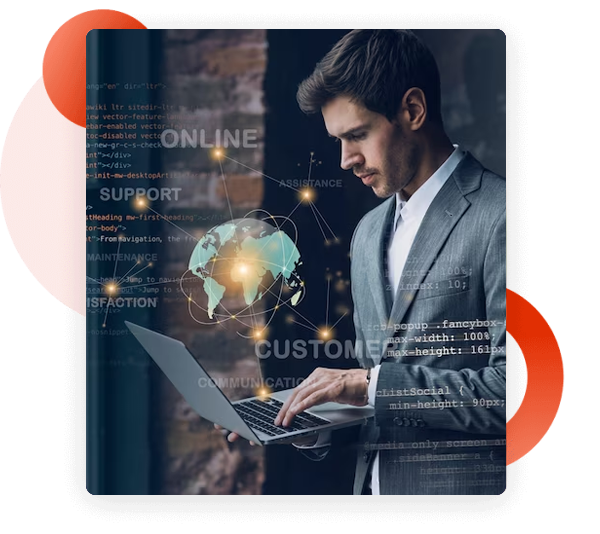 Web3 Development Company
Join Web3 Revolution With Top Web3 Development Company
Upgrade your web interactions and give the users an immersive experience with scalable, secure, and intuitive Web3-powered applications. By utilizing the advantages of AI and Web3, we develop and build technology solutions to ease user interaction. Internet surfing becomes more personalized and user data can be stored and shared securely.
Web3 Development Services
Services Web3 Development Company Offers
Decentralized Autonomous Organization (DAO)
We create integrated DAO solutions to introduce democracy into organizations and overcome critical challenges that they face.
Web 3.0 Browsers
Step into the world of AI and metaverse with our robust Web3 browsers powered by blockchain technology and surf over the decentralized web with utmost privacy.
DEX Development
Goal-oriented and turn-key Web3 decentralized exchange (DEX) platform development solutions to facilitate easy transactions in the crypto market.
Web3 Game Development
We are one of the firsts in the USA to tap into the era of the metaverse and provide metaverse development services using our expertise in AI, AR/VR, and blockchain technology. With more the 11 years of technical prowess, our developers and designers work diligently to execute metaverse development
Defi Development
Enterprise-grade Defi development solutions like Defi exchange apps, wallets, etc. We offer full-cycle development services, from conceptualization to architecture design.
Smart Contract Development
We leverage the power of Web3 to build scalable and secure smart contracts that are tailored perfectly to our clients' versatile requirements.
NFT Development
Secure and feature-packed NFT marketplace development by our NFT developers to make the trading experience of users smooth and safe with multiple layers of security.
dApps Development
Lead your way toward a decentralized space with powerful dApps developed by our established blockchain development agency in the United States.
Metaverse Development
We eliminate the gap between the real and digital world by embracing the metaverse and experiencing an impeccable digital transformation.
Process we follow
Blockchain App Development
Process We follow
Frequently Asked Questions
FAQs